11 members attended today's session and for the first time this week it was sunny and dry!
Three of the smaller paths were completely blocked with a mixture of bramble, nettles, bracken and hogweed so we cleared these.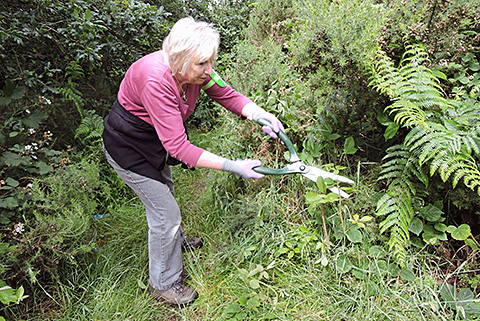 Two of the group also cleared the thick mud which always accumulates at the bottom end of the the Sandy Lane bridleway after heavy rain and we have had plenty of that in the last week!.
Litter had been collected the previous day by two group members.
Also dealt with in the last week, was the removal of several branches on a tree which was obscuring the main entrance sign to the Sandy Lane LNR.
---
The Friends are always looking for extra pairs of hands to help out or to simply support their work, so...
to find out when the next work session will take place, click here, or
to find out about becoming a member please contact us here, or
to discover what goes into managing the sites click here.