As the two wildflower areas were not rotovated until May 13th it was necessary to organise an additional session on May 16th, when six of us raked the areas to a fine tilth and then sowed the seed. We should, hopefully, still get a colourful display from July onwards.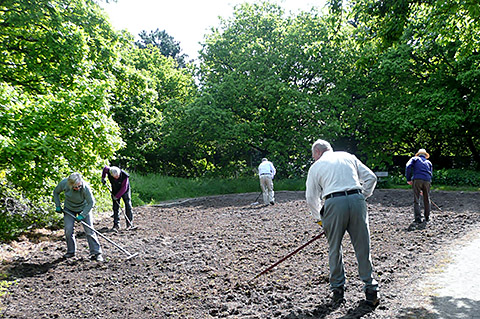 The grass was then mowed by the Council on May 27th and the football pitch afterwards resembled a hay meadow. As we were at the approaching the bank holiday weekend, two members spent the Saturday morning raking this area clear so people could enjoy a game of football.
---
The Friends are always looking for extra pairs of hands to help out or to simply support their work, so...
to find out when the next work session will take place, click here, or
to find out about becoming a member please contact us here, or
to discover what goes into managing the sites click here.