Only six members attended today's session, but with at least six of our regulars either on holiday or incapacitated a lower than usual turnout was expected.
Today we concentrated on the Alexandrina Plantation reserve and completed the following:
Cleared the area of litter.
Cleared brambles and gorse from an area near the viewpoint to help bluebells get established.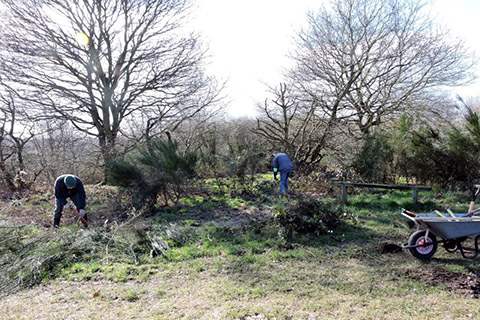 Pruned back the two sections of hedgerow we planted several years ago to get them to thicken out.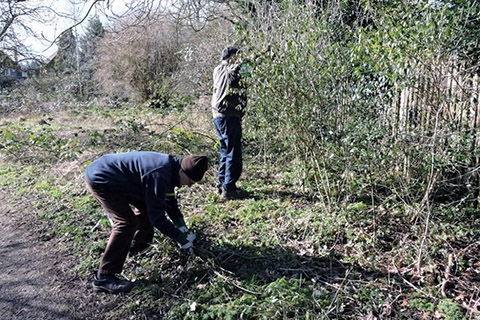 Cleared a muddy section of the main pathway. We will get a supply of gravel to try solve this problem section and deal with that next month.

---

The Friends are always looking for extra pairs of hands to help out or to simply support their work, so...

to find out when the next work session will take place, click here, or
to find out about becoming a member please contact us here, or
to discover what goes into managing the sites click here.