We had a good turnout of 14 volunteers today, which included three newcomers. New folk coming to help out is always great (especially as they were younger than any of our usual regulars!). They said they'd enjoyed themselves so we are hopeful they will come again.
The priority today was more vegetation clearance of the minor pathways and five separate paths were cleared on both reserves.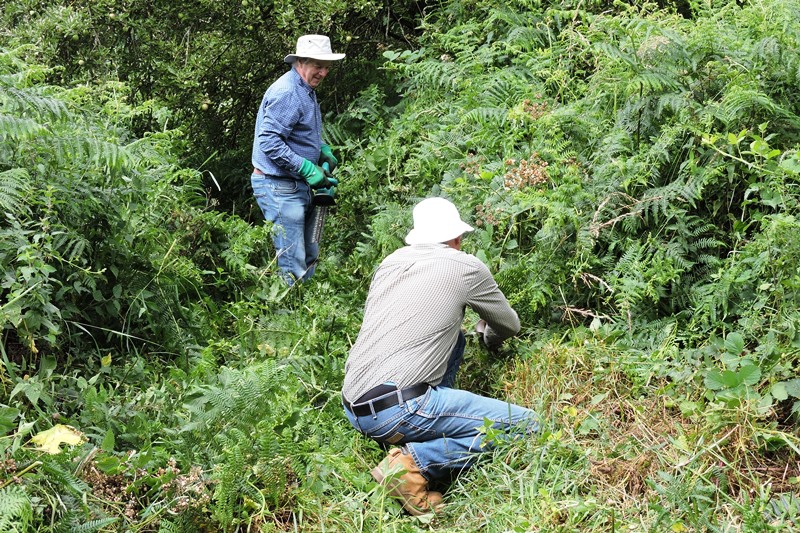 Also attended to was a large tree which had fallen and completely blocked one of the paths.
Sadly three of the wooden edging pieces to the path alongside the Sandy Lane wildflower area had been removed by some idiots so replacements were cut from nearby and installed.
The rest of the path was then covered in a further 400 litres of bark chippings to finsish what we'd started last month.
The usual litter picking was completed on both reserves.
---
The Friends are always looking for extra pairs of hands to help out or to simply support their work, so...
to find out when the next work session will take place, click here, or
to find out about becoming a member please contact us here, or
to discover what goes into managing the sites click here.