On what was a very hot summer's day 12 volunteers braved the sunshine, all were well armed with water bottles and wearing suitable protection against the sun (28⁰C).
Most of the group concentrated are clearing overgrown paths.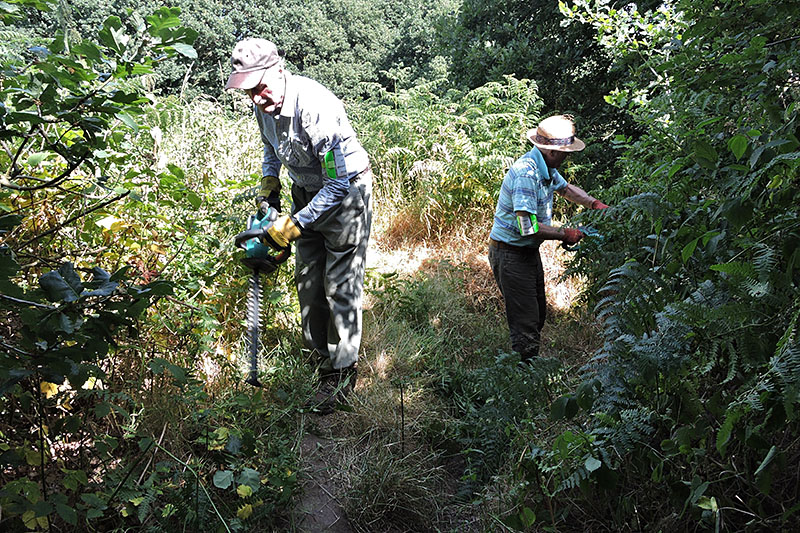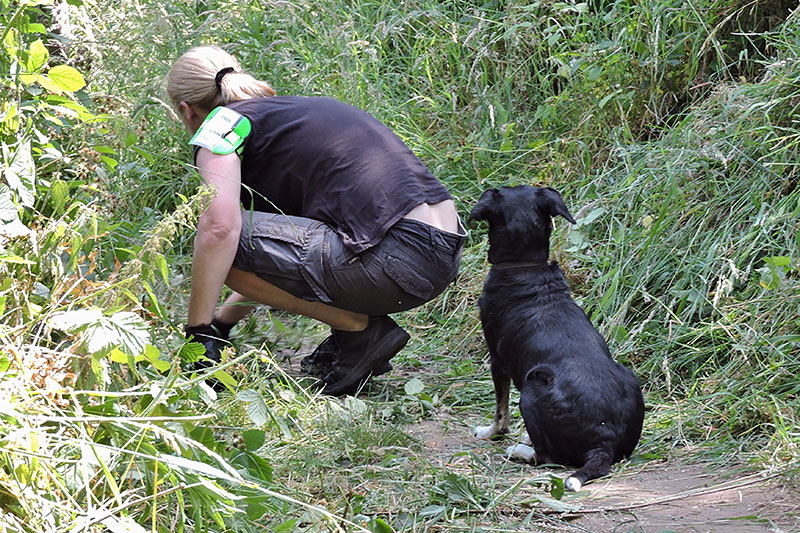 We also removed a medium size sycamore tree and cleared a dead hawthorn tree that had collapsed over Devils Steps.
The usual litter clearance was completed which was more substantial that normal due to a fire a few days ago that had burnt about 25 sq m of mainly gorse but started with numerous pieces of school revision cards and pages from exercise books.
---
The Friends are always looking for extra pairs of hands to help out or to simply support their work, so...
to find out when the next work session will take place, click here, or
to find out about becoming a member please contact us here, or
to discover what goes into managing the sites click here.