Today was the first dry day of the week (and 2018) and on a sunny but cold morning we had a good turnout of 12 members which included another new member.
Usually in January we have always used this session for the big litter pick and the Council have collected the rubbish the following day. Having walked the two reserves a week ago we agreed that this year there was no need to ask the Council to make a special collection as there were no large amounts of rubbish to be removed, which was really good news.
Instead, most of the group worked in Ivy Wood and started to clear the huge amount of ash saplings and brambles that have appeared since we carried out a major clearance of this area a few years ago. This will help the understory plants to thrive.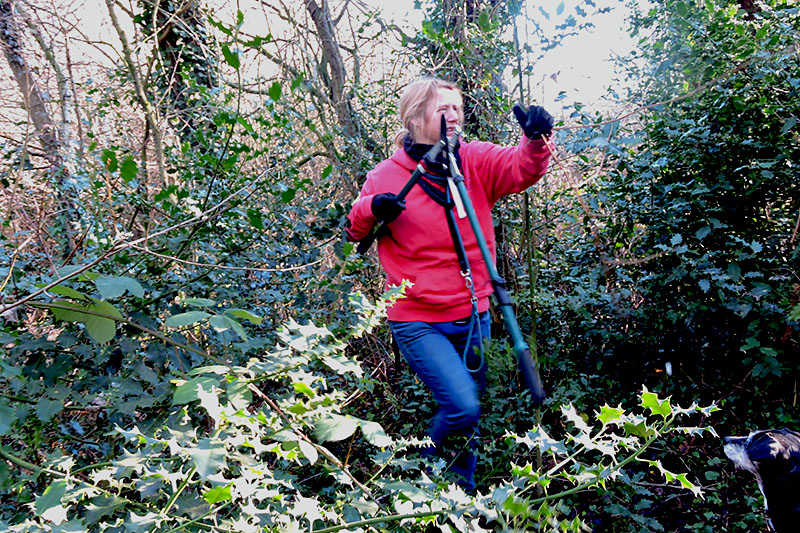 We also replaced two of the wooden steps that had started to rot and decided that we also need an additional step putting in on the section that leads down from the viewpoint. We will do this next month.
As always we collected litter from both reserves.
---
The Friends are always looking for extra pairs of hands to help out or to simply support their work, so...
to find out when the next work session will take place, click here, or
to find out about becoming a member please contact us here, or
to discover what goes into managing the sites click here.