Luckily after a very wet week today was dry and also quite sunny. The cold weather didn't seem to put anyone off and we had 13 members attending.
Two of us installed an additional step near the viewpoint where soil erosion had meant that the first step had become quite steep and we also did a bit more work on one of the repaired steps dealt with last month.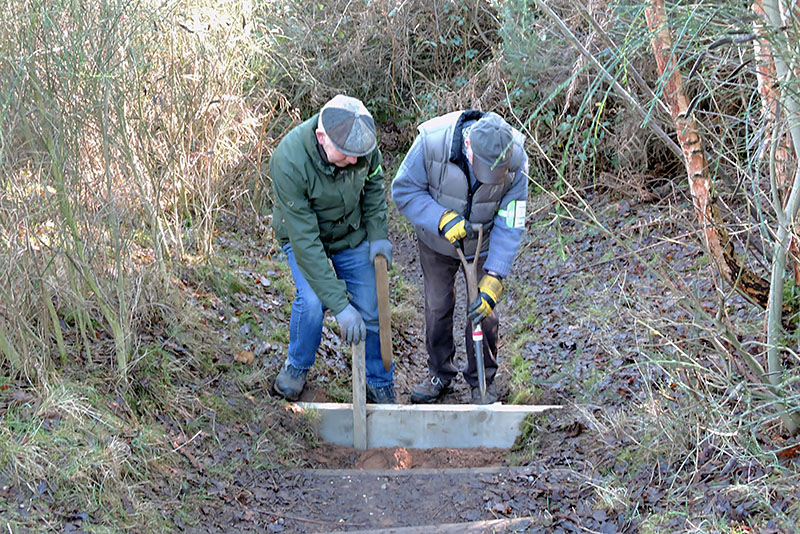 The rest of the group carried on the clearance of overgrowth and ash saplings in Ivy Wood and this work should be completed next month.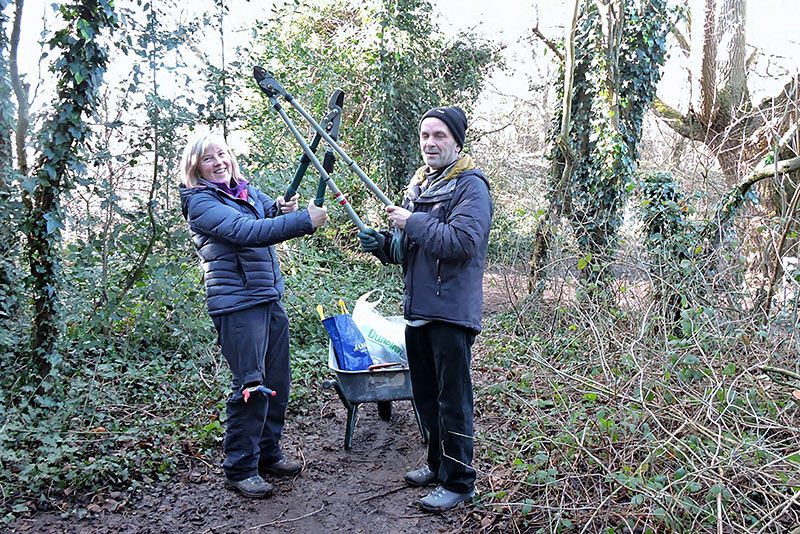 As usual litter picking was carried out on both reserves.
---
The Friends are always looking for extra pairs of hands to help out or to simply support their work, so...
to find out when the next work session will take place, click here, or
to find out about becoming a member please contact us here, or
to discover what goes into managing the sites click here.