A perfect autumn morning saw our best turnout of the year with 18 people coming along, including one young person undertaking his Duke of Edinburgh bronze award accompanied by his mother.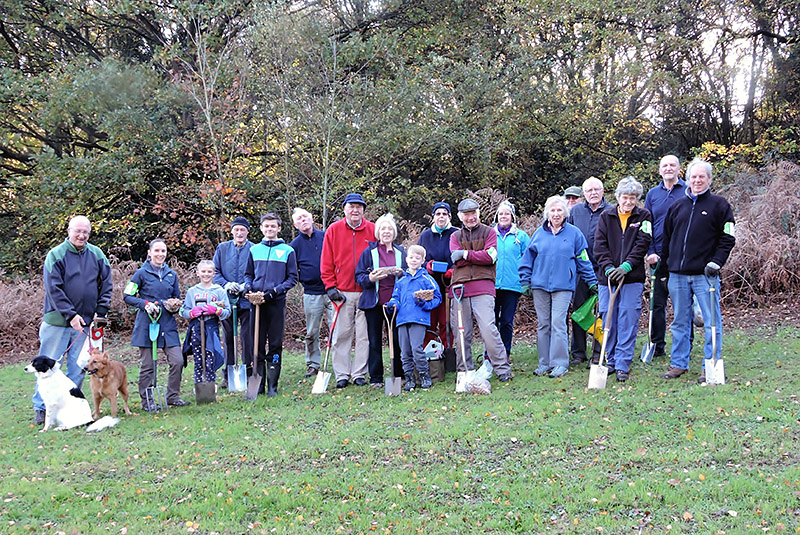 Today had been set aside for the planting of 1700 crocus corms, some of which had been given to us by Wollaton Park Rotary Club and some donated by our members. This was part of the campaign to end polio throughout the world. Part of the group planted these in the amenity grass area alongside Thoresby Road.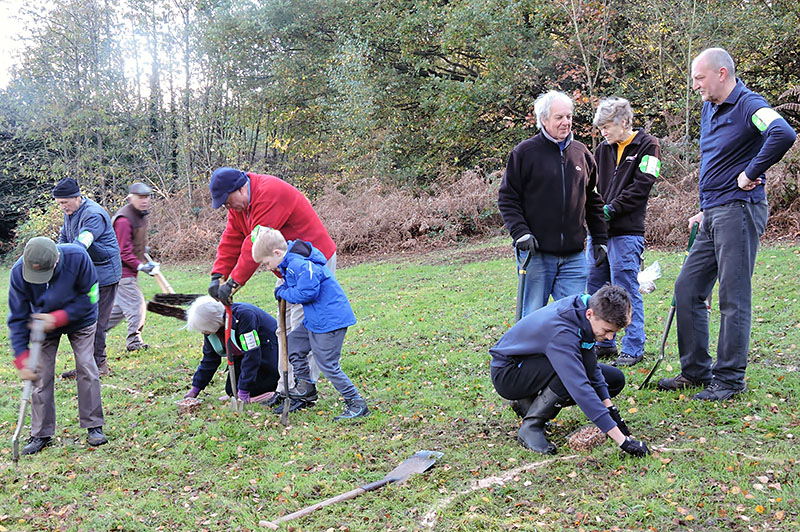 We also swept the nearby steps and cleaned the information board.
An outbreak of broom that has reappeared in the restored grassland area was dug out, as was some hawthorn.
A serious accident occurred this summer on a grassy slope towards the edge of play area and to prevent this happening again we transferred about 20 holly bushes from Ivy Wood to this slope to try to make sure people do not walk down this section but use the flatter part instead.
The usual litter picking was completed.

---

The Friends are always looking for extra pairs of hands to help out or to simply support their work, so...

to find out when the next work session will take place, click here, or
to find out about becoming a member please contact us here, or
to discover what goes into managing the sites click here.